Lake Como Floods & Sicily Fires
Extreme weather conditions in both the north and the south of Italy
Main photo by Vigili del Fuoco via Twitter @emergenzavvf
Since last week, heavy rains have caused major flooding and landslides in the Lake Como area. The towns from Como to Laglio suffered damage but fortunately there were no casualties.
Other popular resort towns such as Menaggio, Bellagio, Varenna, and Lecco were unaffected.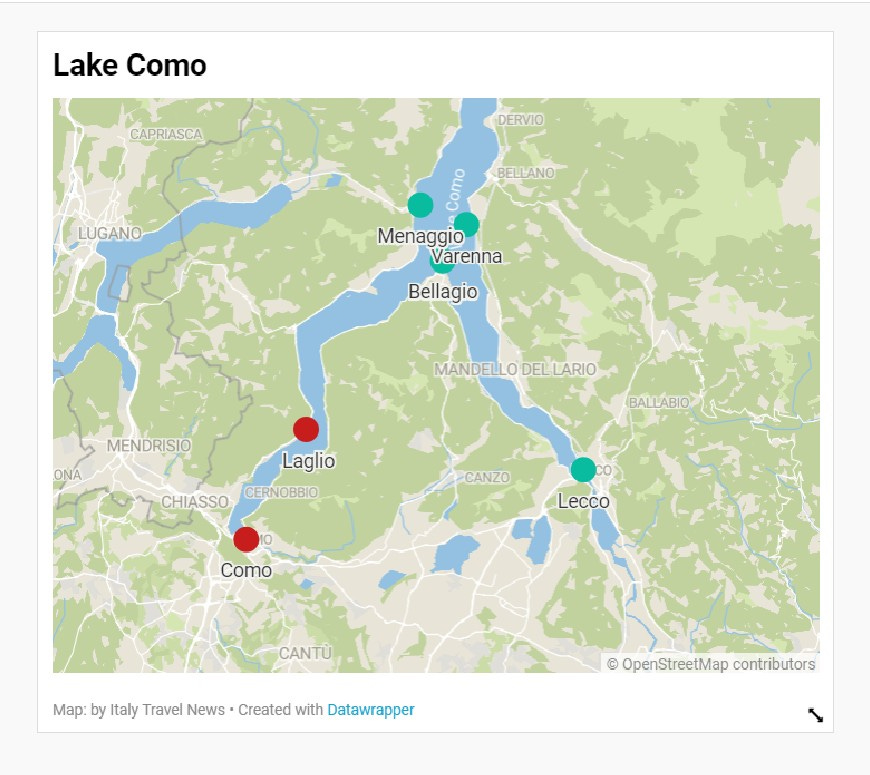 The lakeshore road, La Regina,  leading north from Como was blocked for days by debris and fallen trees. Local residents advise that the best way to reach the towns on the western shore of Lake Como by car is to drive up the eastern shore from Lecco and head north towards Colico and Domaso and to then return south from the upper lake. Alternatively, the route from Lugano, Switzerland to Menaggio is also a possibility.
Since last week when the flooding began, firefighters have carried out over 60 rescue interventions in the Como area due to damage caused by flooding, landslides and roadblocks.
George Clooney is on vacation at his summer villa in Laglio and has been seen giving a helping hand to fire and safety workers cleaning up the debris.
Laglio si ritrova con tanti amici Benefattore dona 100 mila euro https://t.co/oQGaVYPXZe

— La Provincia di Como (@laprovinciadico) August 4, 2021
Fires in Sicily and other southern regions
In contrast to the wet weather of the north, southern areas of Italy have been under siege by brush and forest fires caused by the extreme dry heat, human negligence and deliberate vandalism.
1.202 interventi effettuati #oggi dai #vigilidelfuoco per fronteggiare gli #incendi boschivi al Centro Sud. In #Sicilia 124 squadre al lavoro con 225 mezzi, 300 gli interventi nelle ultime 12 ore #2agosto 19:00 pic.twitter.com/ci4foWnb0D

— Vigili del Fuoco (@emergenzavvf) August 2, 2021
Translation: 1,202 interventions carried out #today by the #vigilidelfuoco to deal with the #forestfires in the Center South. In #Sicily 124 teams at work with 225 vehicles, 300 interventions in the last 12 hours #2August 19:00
ForestaliNews reported that 33 teams of volunteers from the Northern Civil Protection arrive in Sicily to help out with the fires. The volunteers will be arriving form Emilia, Friuli, Veneto, Trento, Bolzano, Piedmont and Lombardy. 
"Southern Italy is still burning. The fires that have hit Sicily and Sardinia in the last few days have not subsided and new outbreaks are developing in many areas of the country affected by a strong heat wave. In the last 24 hours, over 800 interventions have been carried out by firefighters for forest fires: 250 in Sicily, 130 in Puglia and Calabria, 90 in Lazio and 70 in Campania", RaiNews has reported.
The Region of Sicily has requested the intervention of the National Civil Protection and will be providing beach establishments with fire prevention equipment and tools in areas close to the beaches. More fire hydrants and water supplies will be installed and regulations on parking violations obstructing roads and evacuation routes will be enhanced.
What to do before going:
· Speak to your accommodation provider and ask first-hand information and news
·        If traveling by car, check road conditions and traffic on autostrade.it
·        Find local information for the region you are visiting on  regioni.it/regioni-online
·        Check weather conditions on your favorite app or on 3bmeteo.it
This article originally appeared on Italy Travel News.

Get Italy Travel News dispatches in your inbox
Click here for 10% off on an Italy Travel News premium subscription.
---
Easy Milano
Easy Milano is the online publication for the international community of Milan. We offer practical tips, key information and essential insights about living and working in Italy. Easy Milano has been assisting English speaking expats in Milan since 1999.
Follow us on Facebook - Instagram - Newsletter
---